Creality Halot One Resin 3D Printer
Creality HALOT-ONE: High-performance resin 3D printer of a new generation. Print size: 127*80*160mm
Features:
Integral light source
2K high precision
5.96 Inches Monochrome LCD
Lychee and Halot-Box slicing software available
Built-in Wi-Fi
One-click to upgrade firmware
Precision Z-axis module
High performance mainboard
Efficient cooling & filtration
New-generation operation system
Integral Light Source, High Precision and Uniformity
The self-developed integral light source adopts the reflection & refraction to make the light intensity distribution of the whole screen uniform, and each dimension of the model with consistent accuracy.
Integral Light Source VS Matrix Light Source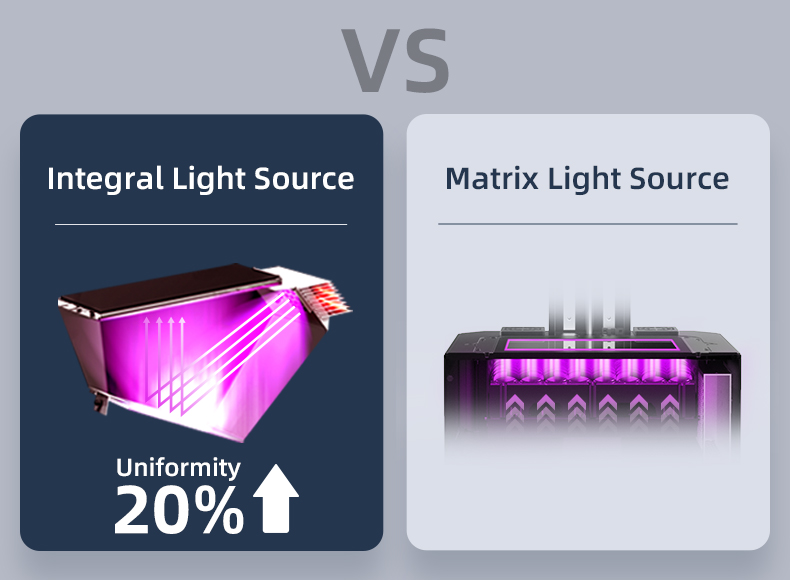 Integral light source: It is composed of 6 lamp beads, and each lamp bead e is composed of 4 light-emitting chips, the uniformity of light source energy can reach more than 80%. When the individual lamp beads are attenuated, the uniformity of the printed model e is not affected.
Matrix light source: It consists of many ultraviolet lamp beads evenly arranged in a row. The light intensity of the lamp bead splicing area is uneven, and the lamp bead damage has a greater impact on the uniformity of the printed model.
Capture Details
Bring every creative design concept to life, showing the exquisite details of the model. 5.9-inch monochrome display, resolution 2560 x 1620.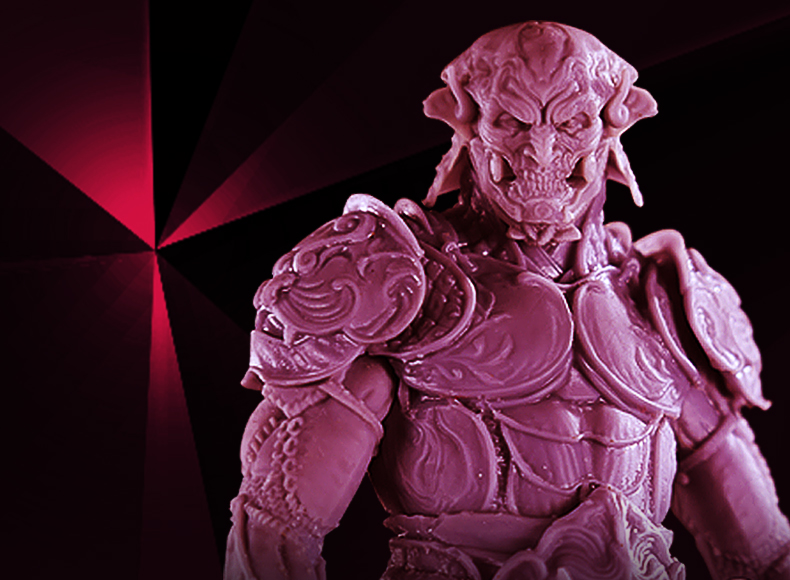 Lychee and Halot-Box slicing software available
You can use both Lychee or our self-developed Halot Box software for easy and efficient slicing.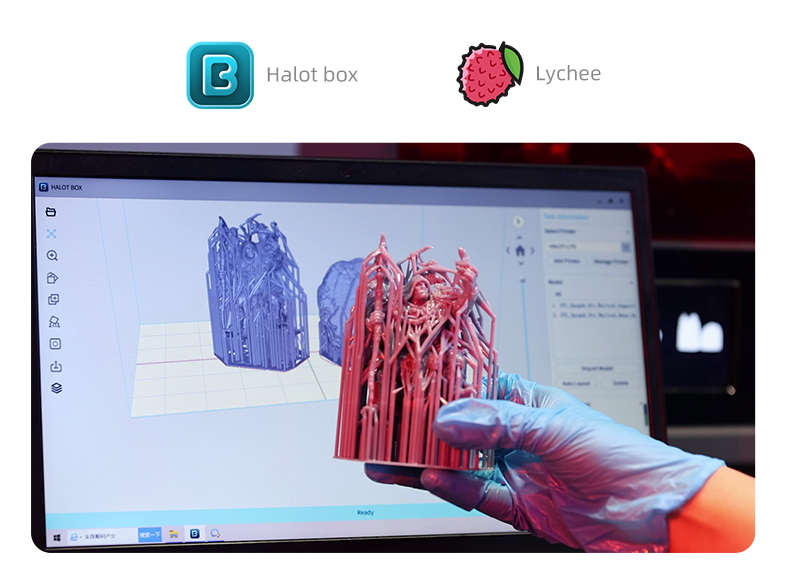 Wi-Fi/APP Remote Control
Creality Cloud APP for monitor printing progress, adjust the printing settings, Start/Stop prints. Built-in Wi-Fi allows one-click upgrades to the firmware.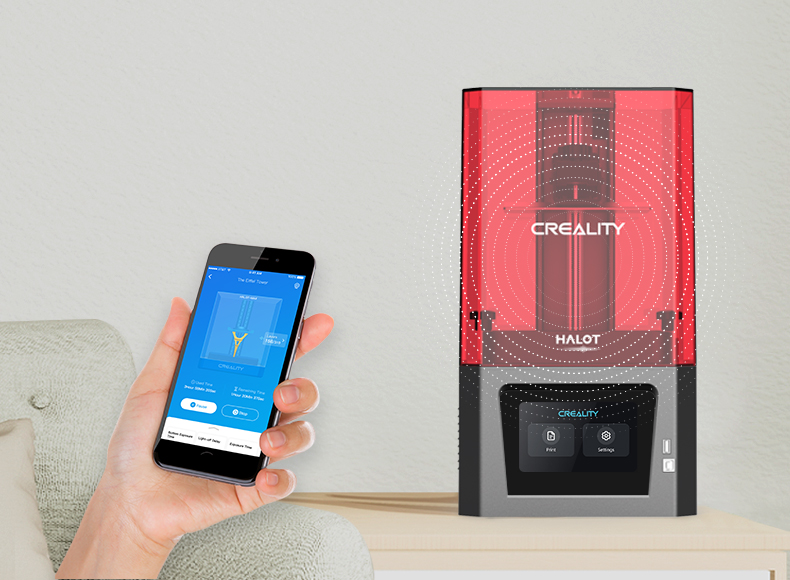 Intelligent Chip & High Efficiency Printing
Powerful computing and image processing capabilities to ensure smooth operation and simultaneous improvement of printing accuracy and efficiency
✔ ARM Cortex-M4 processor ✔ CPU+GPU 64-bit quad-core