Creality CR-30 3DPRINTMILL
Creality 3DPrintMill (CR-30) Belt 3D Printer Spec:
3DPrintMill is a feature of infinite-length printing and bulk printing, thereby time-saving in printing and cost-efficient. The special infinite-Z belt is the first Creality 3D printer to realize infinite build volume in the world.
Please note that the printer does not include the extension table..
Warranty:
1-year warranty for all major parts including the motherboard, motors, screen display.
3 month warranty on the hotend (inclusive of heater cartridge and thermistor), heatbed, fans, leadscrew, couplings and belts.
Nozzles are considered a consumable due to the nature of 3D printing.
Warranty is void if the cover of the motherboard is opened.
Warranty is void if damage to power supply and or any other component is due to power surges etc. from loadshedding or any other electrical fault.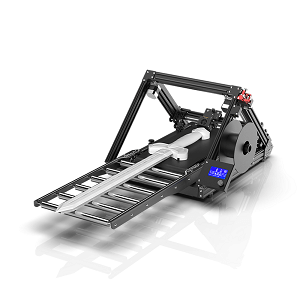 Infinite-Z-axis for Endless Printing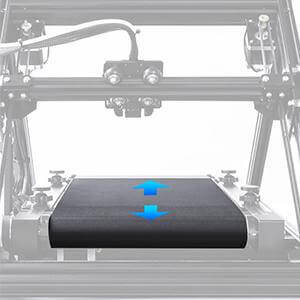 Wear-resistant Nylon Rolling conveyor belt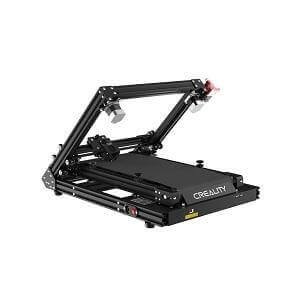 Core-XY Structure&45° Printing Angle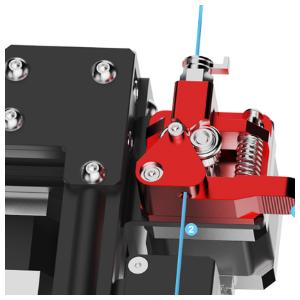 Dual gears metal extrusion mechanism
Exclusive Slice Software For CR-30
Infinite-Z-axis for Endless Printing: Equipped with the rolling conveyor belt, it realizes continuous printing. No worries to print the infinite length model. High productivity, time-saving, and cost-efficient (Print dimension: 200*170*∞mm) *A removable extension bracket is available for installing to prevent the model from falling during printing.
Stable CoreXY Structure: The stable and sturdy CoreXY precision structure with isosceles right triangle support gives you an extraordinary printing experience.
Nylon Conveyor Belt: Made of wear-resistant Nylon, the conveyor belt features excellent adhesion to the model. The printed model can fall off automatically as the belt rolls to the end, thus free your hand Strong adhesion| Hassle-free removal | Wear-resistant| Well-balanced conveyance *Easy to replace the conveyor belt.
Dual gears metal extrusion mechanism: High-quality dual gears metal extrusion, combined with the 45 degrees slanting nozzle realizing constant printing of >200 hours without pressure.
Unique 45° Printing Angle: The unique 45 ° angle design offsets the limitations of the vertical nozzle structure. Equipped with a high-performance nozzle kit, it achieves continuous printing along with the horizontal Z-axis.
Filament Breakage Detector: Whenever there is a possible accident like filament run-out or filament breakage, the smart sensor forces the machine to suspend printing. Printing will be automatically resumed after the new filament feed-in.
Ultra-silent Motherboard/Fans to Cool Down Ensure/Resume Printing. 
Please note that the printer does not include the extension table..